If you are looking for American bulldogs and American bulldog puppies for sale then you have come to the right place. There is nothing quite like the joy that American bulldogs and American bulldog puppies can bring to your life. We are an American bulldog breeder, and we breed quality bulldogs and bulldog puppies for quality people like you.
Quality
The breeding of our dogs is beyond reproach. Each one is bred to have a superior sense of athleticism, intelligence, and a stable temperament. The quality of breeding that goes into our bulldogs is readily apparent in how they act from day one. Their composure, level of awareness, and understanding set the apart from other dogs. There is simply no comparison. The benefits of good breeding are endless, and well bred bulldogs are all we provide for you.
Training
Our American bulldogs make ideal pets and companions because they are highly trainable. This is a clear sign of their superior intelligence. They learn to respond to you quickly and with as much ease as possible. We even offer dog training programs to cover a variety of areas in which you might want your bulldog to be educated. We offer all levels of training and are happy to provide your bulldog with thorough training. The training programs we offer cover personal protection, obedience, agility, problem solving, home protection, civil work, and personal protection sports. This may sound like a wide range of skills, but the natural intelligence of your bulldogs makes them prime candidates for such a complete and well-rounded training regimen.
A History Of Excellence
We have completed four generations of our own unique line of American bulldogs so far because we believe in the end result. Quality breeding takes careful planning and work so that that end result can be the highest quality of American bulldog and American bulldog puppies that you can find. Any less would be unthinkable to a truly dedicated dog breeder. The high drive, superior athleticism, movement, solid nerves, stable temperament, and intelligence of our American bulldogs prove our dedication. Usually the proof is in the pudding but for us the proof is in the puppies. Your search for quality bulldogs has led you to us, and we are happy to provide you with the quality companions that you expect and deserve. Each one was bred to be the best so if you want the best, you need only choose from our selection. Your new best friend is only a few quick clicks away.
Sheba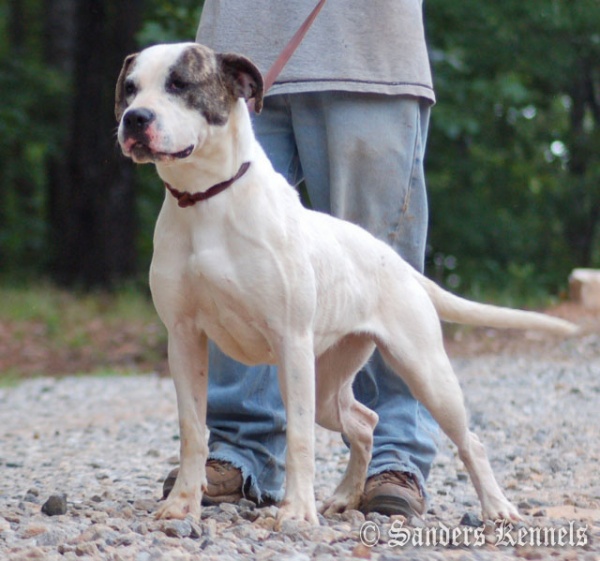 Sheba is a 1 year old female. Sheba is very confident, athletic and very driven! She has great working potential and is very eager to please.
Please call for details.
Lola
Lola is a 1 year old American Bulldog.
Please call for details.
Rudy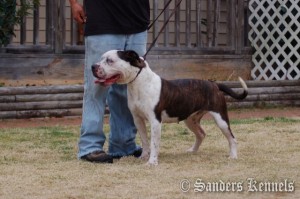 Rudy is a 1 year old American Bulldog.
Please call for details.
Roxy
Roxy is a 1 year old American Bulldog.
Please call for details.